Superior Cabinet Resurfacing in Altamonte Springs
New kitchens are notoriously expensive. It can cost several thousand dollars above your budget for the interior designer, contractor, and work for crew. And let's not forget how disruptive a renovation is to your daily routine. Full kitchen renovations are without a doubt costly and messy, and can sometimes take weeks to be completed.
We have a better alternative. We're Revitalize Coatings and we've helped hundreds of homeowners in the greater Orlando region with style updates, sometimes in just a day! With our cabinet resurfacing, cabinet refinishing, and cabinet painting services we can completely transform the look of your kitchen and save you thousands of dollars in the process.
Outstanding Cabinet Refinishing & Countertop Installation
Many people don't realize just how much cabinet resurfacing can completely transform your well-built cabinets, giving you not only a style upgrade but many more years of use from your existing cabinetry. By removing the doors and switching out the front and side panels as well as the hardware, then replacing the newly resurfaced doors, we promise we will amaze you. Your neighbors will think you spent a fortune! It will be our secret just how affordable our services were.
In addition to resurfacing, we can also offer to refinish that can change the grain or color. Our professional painting services can not only change the color of your cabinetry but also cover and repair years of stains and scratches.
Contact Us – The Cabinet Resurfacing Experts
Our knowledgeable team is waiting to provide you with more information about our array of services. Contact us today!
Before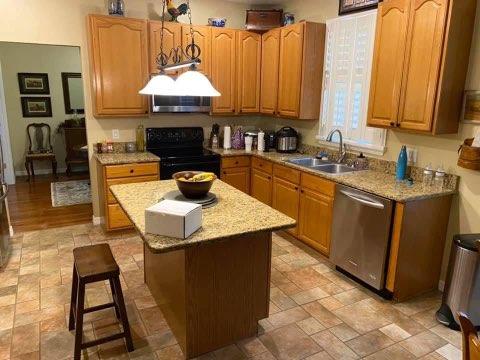 Before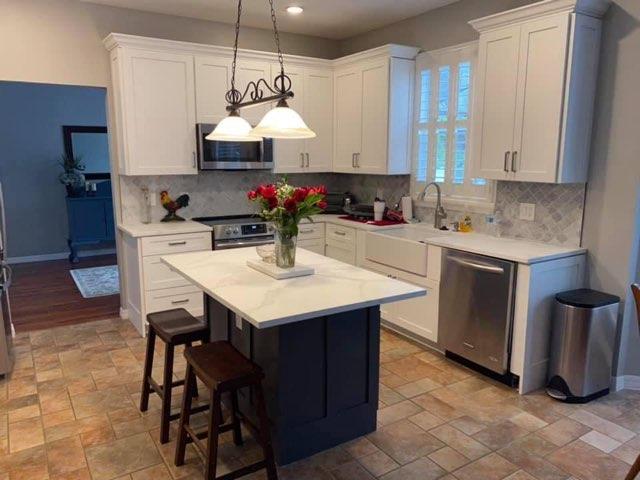 Before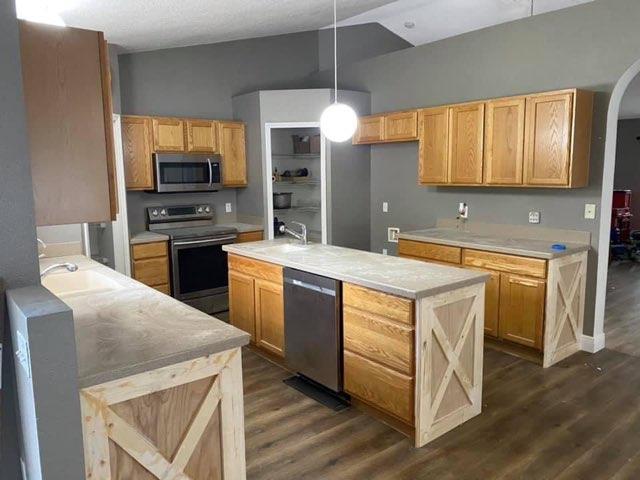 Before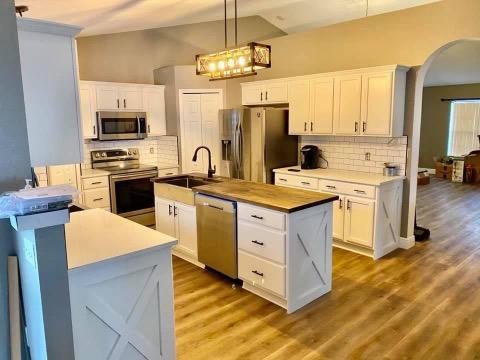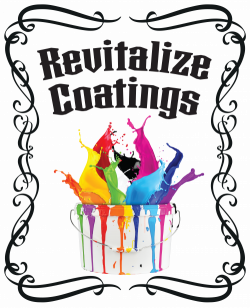 Revitalized Coatings is a family-owned business. Our mission is to provide quality cabinet refinishing and refacing at affordable pricing.
Nick Rosamonda
Phone: (407) 416-3203
Email: [email protected]
Schedule Your Free Estimate!
Fill out the form below and one of our specialists will be in touch shortly.