Top-Rated Cabinet Resurfacing in Winter Park
Your kitchen is probably the most used room in your home. Children do homework at the kitchen table, guests congregate there during get-togethers, and of course, you cook there at least once a day. It's no wonder that after many years even the most well-built cabinets can show wear and tear. But the thought of hiring a general contractor to update your kitchen makes you hesitate. Not only will there be disruption to your daily life for weeks on end, but the cost can be exorbitant.
But it doesn't have to be this way! Revitalize Coatings can give you the look of a brand new kitchen remodel in less time and with minimal disruption to your daily routine.
Get Cabinet Refinishing at an Affordable Price
Our family-owned and operated business has helped hundreds of clients refresh their cabinetry for thousands less than replacing them, minus all the chaos. Our highly skilled team can renew your cabinetry in as little as one day. We can update or completely change the style of your cabinets, or simply give your solid cabinets a fresh coat of paint in a vibrant new color.
In addition to cabinet resurfacing we also offer expert cabinet painting, cabinet refinishing, kitchen remodeling, and bathroom remodeling. We're the reliable professionals you need to reinvigorate any room in your home for less than you might think.
Contact Us – The Cabinet Resurfacing Experts
Our experienced team is ready to provide you with more details about our array of services or to schedule an in-home quote. Contact us today!
Before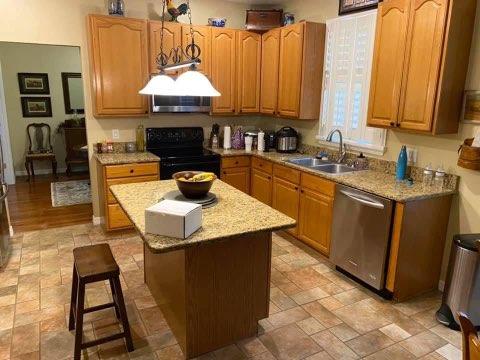 Before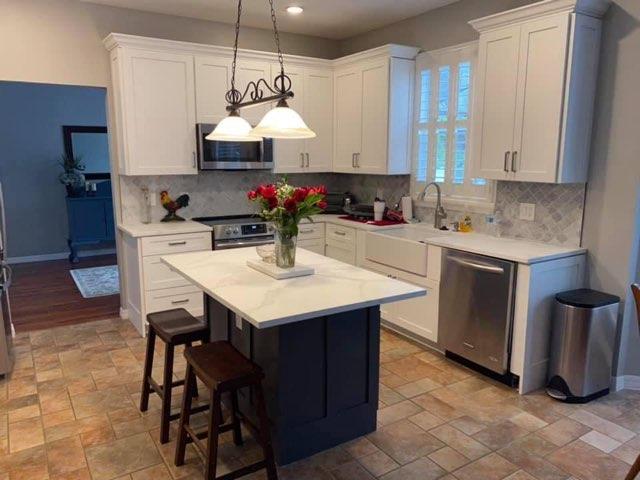 Before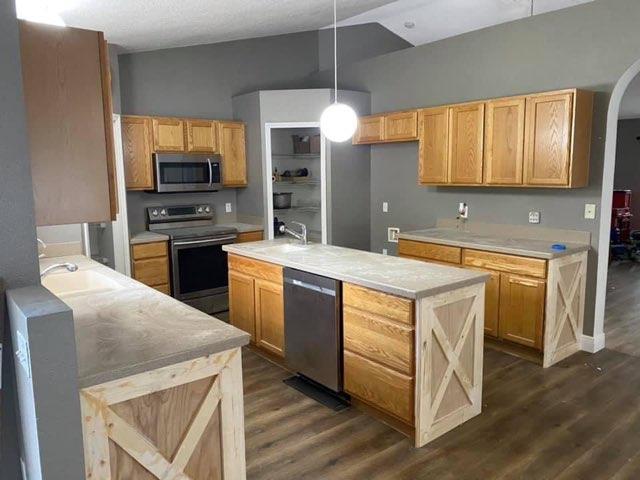 Before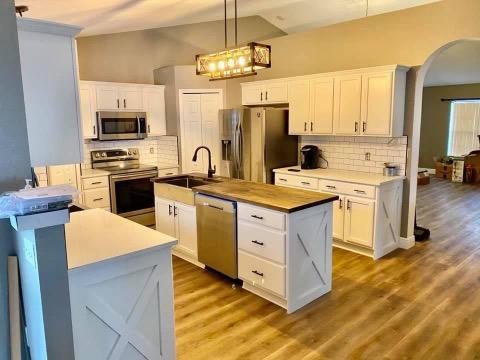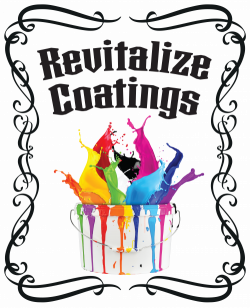 Revitalized Coatings is a family-owned business. Our mission is to provide quality cabinet refinishing and refacing at affordable pricing.
Nick Rosamonda
Phone: (407) 416-3203
Email: [email protected]
Schedule Your Free Estimate!
Fill out the form below and one of our specialists will be in touch shortly.